I'm sorry I have been MIA for a little while but I went on vacation recently. I am back in to the swing of things and calling attention to a new obsession.
If you have seen my full kitchen you might have noticed some lettering above my sink that says Bon appetit.
You might have seen a Millennium Falcon in my son's room as well.
It seems over the past year or so more places to put vinyl have come out of the wood work. Like....on your front door:
Emily from Jones Design Company blog, one of my favorites actually hand painted these numbers on her door but I've purchased vinyl numbers to go on mine. You can also put "Welcome" I always think that's a nice touch. Ocasionally Groupdealz.com has some available for a good price, which is where I purchased mine. The deal is over but you can take a look at it: Here
I am also loving house numbers on the mailbox as well. I've already put some on my mailbox and I have to say it adds a little something. Here is one I found on Etsy that is super cute.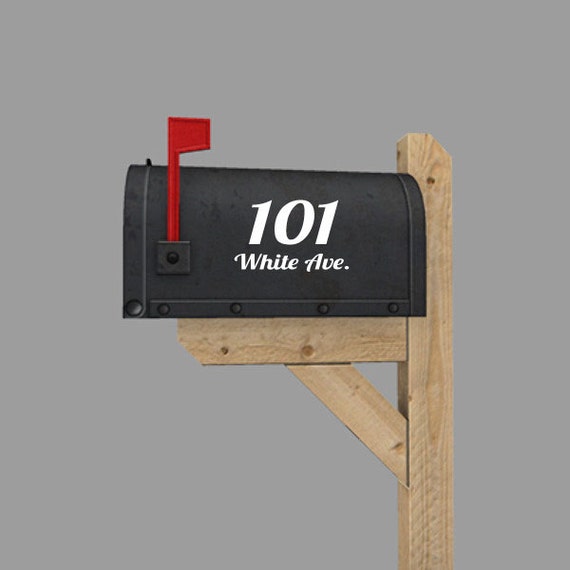 You can buy it from this Vendor at a great price too. $6!
I don't know about you but I am loving this trend in home decor. I love personalizing my space and this just takes it up a notch. So, if you are looking for a way to decorate your door, mailbox or a blank wall think about vinyl lettering. And it's not like a tattoo. You can always peel it off and start over.